Scandinavian style within a household has become increasingly popular in recent years, but it is by no means a new trend. This style can be used in many different ways, however the basis for this trend is minimalism. Scandinavian design mainly includes modern and chic styling of furniture with many simple and trendy accessories. Sometimes other natural materials such as wood can be used to accompany the room design. Interesting lighting solutions is something that is also needed in order to add that special touch to the room, particularly for a Scandinavian room design.
The main features in a Scandinavian style room, are having clean lines, a neutral, pure and calm colours along with a lack of ornamentation. There may be one or two pieces that contain bold colours or patterns, however these should be kept to a minimum so that they can become eye-catching centre pieces.
The best thing to start with would be a colour. This could be white, grey, blush pink or pale blue, majority of people pick a light grey, due to the fact getting accessories and furniture for room is much easier and will add a mood to the room also. When adding furniture to the room, it is easier to add minimalist furniture with subtle colours, rather than to introduce pieces of furniture with complete colour.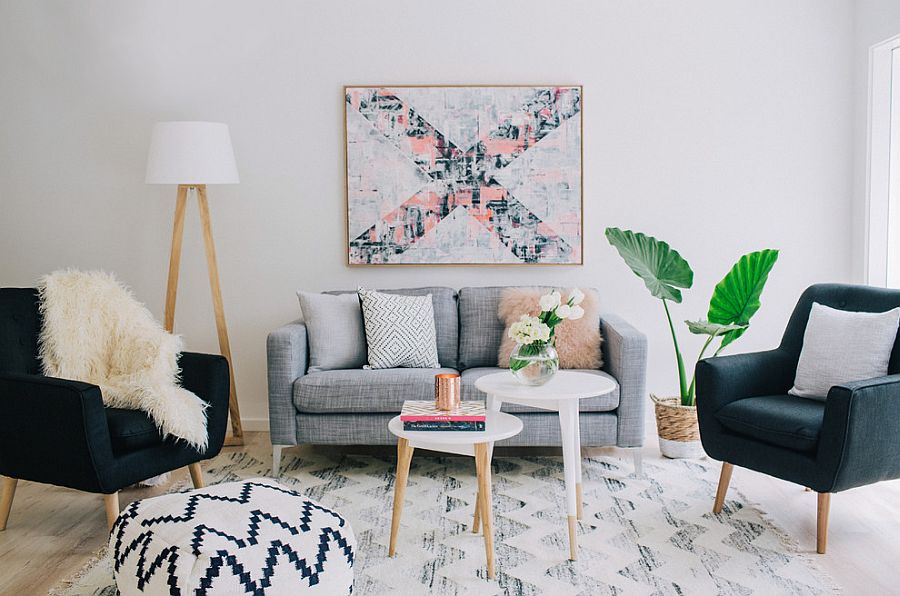 To find pieces that will fit into your Scandinavian style room and many other products, take a look at our website: https://inadamfurniture.co.uk/collections/